EXPEDITIONS
Explore all of Caladan Oceanic's scientific and explorative subsea expeditions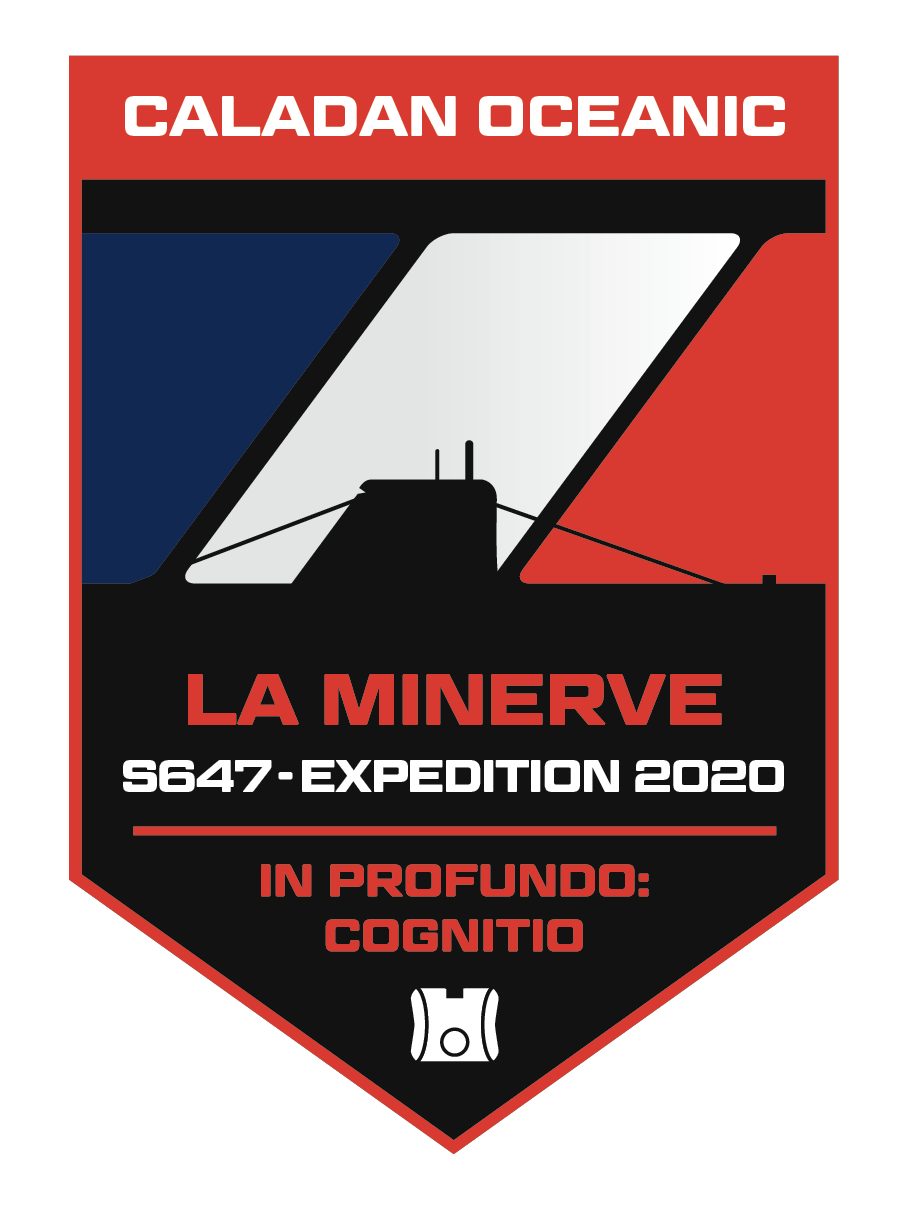 PHASE I
La Minerve S647
February 2020
The French submarine La Minerve, lost to the sea in 1968, played host to the first of Caladan Oceanic's 2020 Expeditions. The submarine, the location of which was only discovered in mid-2019, rests approximately 30 miles to the south of Toulon, France at a depth of 2,350 m (7,709 ft). The dives to La Minerve followed a series of Sea Trials designed to work-up the systems and personnel after their break from the Five Deeps and Titanic Expeditions which culminated in 2019.
PHASE II
Calypso Deep Expedition
February 2020
Caladan Oceanic's second Expedition of 2020 was to Calypso Deep. It is located in the Hellenic Trench, Ionian Sea south-west of Pylos, Greece. It is the deepest part of the Mediterranean Sea, with a maximum depth of approximately 5,267 m (17,280 ft).
PHASE III
Red Sea Expedition
March 2020
Caladan Oceanic's third Expedition dives of 2020 took place in the Red Sea following a transit from the Mediterranean through the Suez Canal. The Red Sea has a maximum depth of 3,040 m (9,970 ft) in the central Suakin Trough.
PHASE IV
Nekton Expeditions
March & April 2020
Following the cancellation of the planned Nekton Mission due to the Covid-19 pandemic, Caladan Oceanic performed detailed mapping of key points of interest in the Amirante Trench in the West Seychelles. The mapping data captured offers a dramatic improvement in resolution over the best existing data.
PHASE V
Ring of Fire Expedition
May 2020
The fifth and final Expedition for Caladan Oceanic in 2020 is also its most ambitious. This multi-phase Expedition encompasses, the Swire Deep, Palau & Yap Trenches, Challenger Deep, and the Northern Mariana Trench.
Five Deeps Expedition
2018 – 2019
After travelling 47,000 miles and completing 39 dives, the Five Deeps Expedition has reached its successful conclusion: the first manned descent to the bottom of each of the world's five oceans. Numerous other firsts have been made, including the world's deepest manned dive in history, to a new record 10,925 meters at the Mariana Trench's Challenger Deep, as well as the first submersible and pilots to repeatedly dive to the bottom of the ocean.
Back to Titanic
2019
The first dives to Titanic in 14 years, and the first to record the wreck in 4K Ultra-High Definition and 3D. The Expedition yielded valuable data about the current state of the wreck and the speed and nature of deterioration.